Island
<한글 설명>
스토리
천재 과학자 도웰 교수는 자신의 병을 치료하기 위해 개의 장기를 이식하는 수술을 진행하던 중 광견병 좀비 바이러스에 감염된다. 그리고 도시는 순식간에 광견병 좀비 바이러스가 퍼지게 된다.
정육점에서 힘겹게 일하는 우리의 주인공 헤르모 헤네스는 과연 이 혼란스러운 도시에서 탈출하고 가족을 다시 만날 수 있을 것인가?
게임 플레이
몰려드는 좀비를 해치우고 보스를 무찌르세요. 스킬을 활용해 적을 처리하고 재료를 모으고 디코이(허수아비)를 설치해 좀비의 공격을 피할 수 있습니다.
<English Description>
Story
The scientific genius , Professor Dowell , performed self- organ transplantation from a dog to cure his disease. However , he got infected with the Rabies Zombie Virus and the virus spreads all around the city.
Can Hermo Hanes the protagonist working at the Butcher escape the chaotic city and reunited with his family?
Game Play
Slash the zombie and defeat the boss. Use skills to kill the enemy. Collect the items and make decoy to avoid the zombie attack.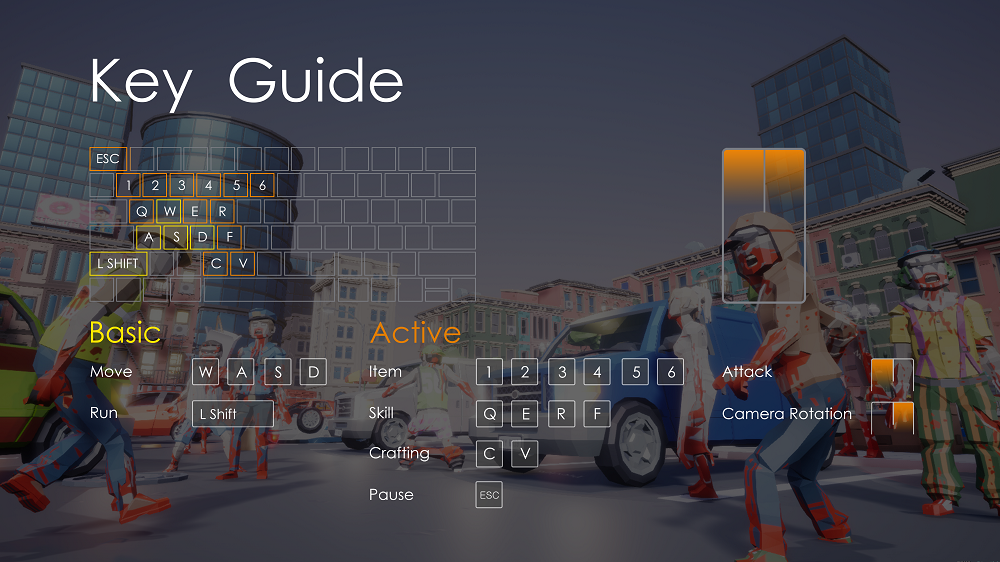 Install instructions
Extract 'Island.zip' then execute 'Island.exe' file.
'Island.zip' 파일의 압축을 풀고 'Island.exe' 파일을 실행시키세요.